DSV presented innovative research at the World Expo 2010
It was a committed invited audience on 10 June in the VIP section of the Swedish pavilion at World Expo 2010 in Shanghai, when Robert Ramberg, Gustaf Juell-Skielse and Harko Verhagen presented research at the Department of Computer and Systems Sciences (DSV) under the theme "Stockholm ICT Innovations".
One of the projects presented by DSV was Järfällas new open social e-services, which Gustaf Juell-Skielse discussed. Read more in Swedish about the project in the Stockholm urban area (opens in new window).
One of those listening was Nanjing deputy mayor Lou Qun, who also told how important both international research and collaborations are for China. Parts of the audience were also Stockholm Deputy Mayor Eva Samuelsson (KD), Stockholm Business Region CEO Olle Zetterberg and Anette Scheibe, CEO of Kista Science City.
Harko Verhagen, head of International Relations at DSV and also the one who led the delegation from the DSV, says that both Swedish and international audience after the presentation were very keen to find out more about the research going on at DSV.
It was a very rewarding day, which also resulted in several new interesting new opportunities for collaborations with Chinese partners, "concludes Harko Verhagen.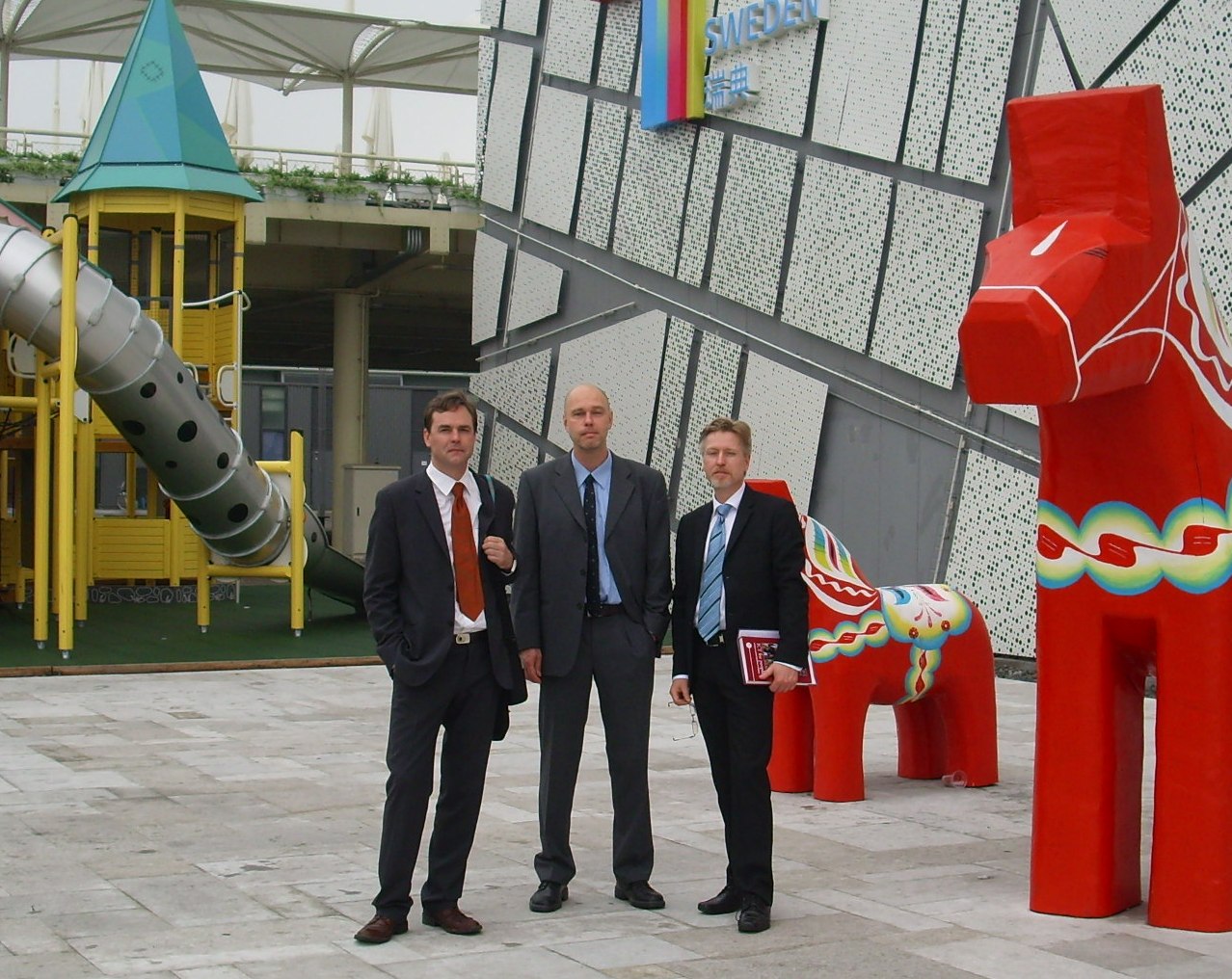 Harko Verhagen, Robert Ramberg and Gustaf Juell-Skielse outside the Swedish pavilion at World Expo 2010 in Shanghai, China.