Ready for future cooperation with Chinese industry, universities and colleges
Last week's intensive work at the 2010 World Expo in Shanghai ended on Saturday under the theme "Academic Exchange & Cooperation Stockholm-China". This resulted in engaged discussions between the Swedish delegation from the Department of Computer and Systems Sciences (DSV) and the Chinese invited guests.
Partners in the talks were Chinese industry represented by, among others Johnason Xie, director of the Europe-China Culture & Economy Commission (EUCNC) who was there in order to optimize the benefits of a reciprocal exchange between China, EU and EU member countries.
Academic representatives were among others Professor Bai Zhiqiang, Vice Dean at the School of Software and Microelectronics at Peking University and Professor Yanchun Liang, Vice Dean of the College of Computer Science and Technology at Jilin University.
- The talks were very successful and provide a good basis for DSV's ambition to expand cooperation with both the Chinese business community and with various educational institutions, says Harko Verhagen, head of International Relations at the Department of Computer and Systems Sciences at Stockholm University.
"Above all we are now discussing how the development of joint programs with various Chinese universities should look like, "concludes Harko Verhagen.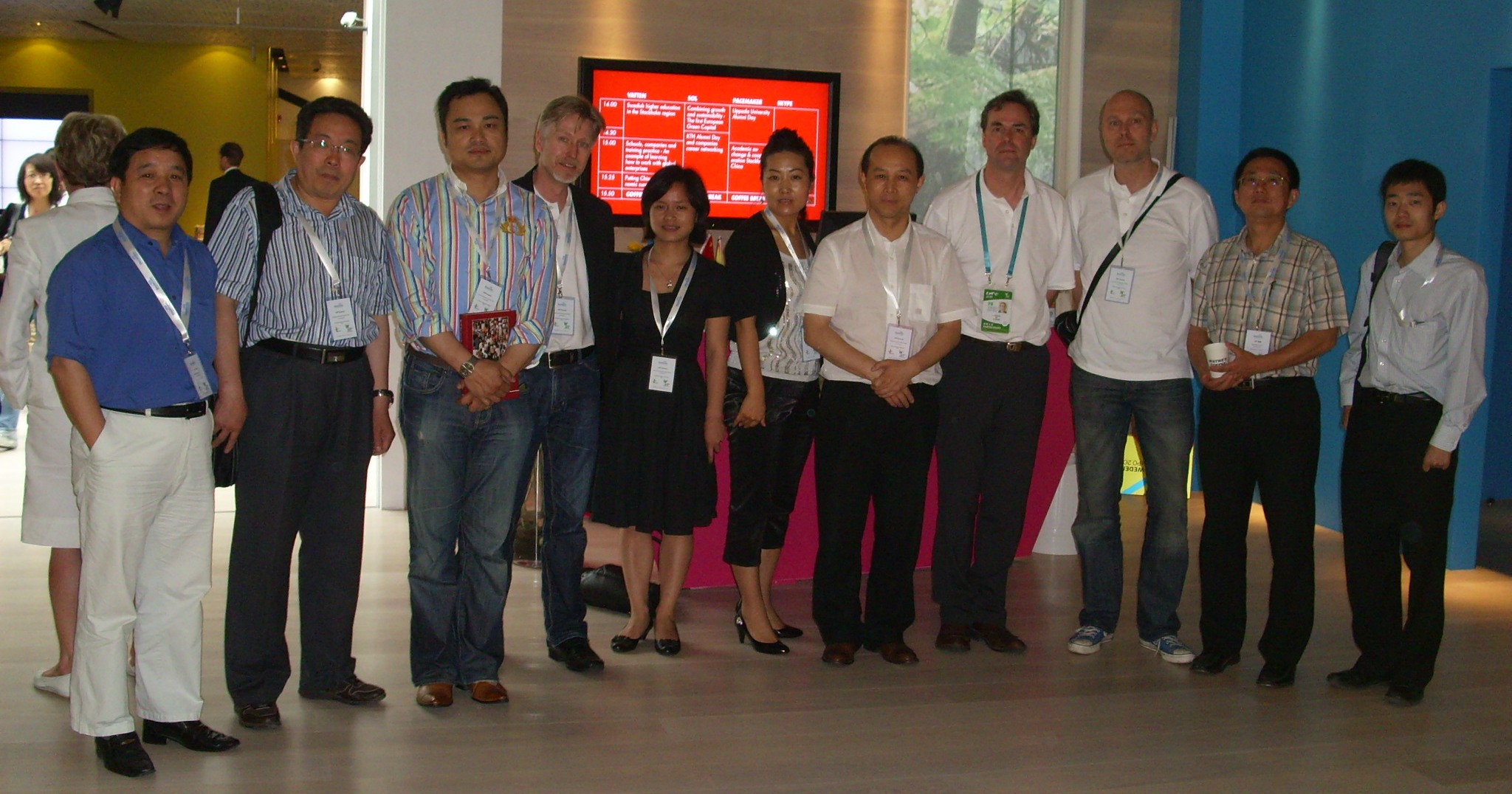 Pictured from left: Professor Zhiqiang Bai (Peking University), Professor Yanchun Liang (Jilin University), Simon Chang (Bele Communications), Gustaf Juell-Skeilse (DSV), Ling Gui (Wuhan University), Eva Liu (Europe-China Cultural & Economy Commission), Johnason Xie (Europe-China Cultural & Economy Commission), Harko Verhagen (DSV), Professor Robert Ramberg (DSV), Robert Wang (Peking University) and Xiaoying He (Wuhan University).