Visit to DSV by Taiwanese delegation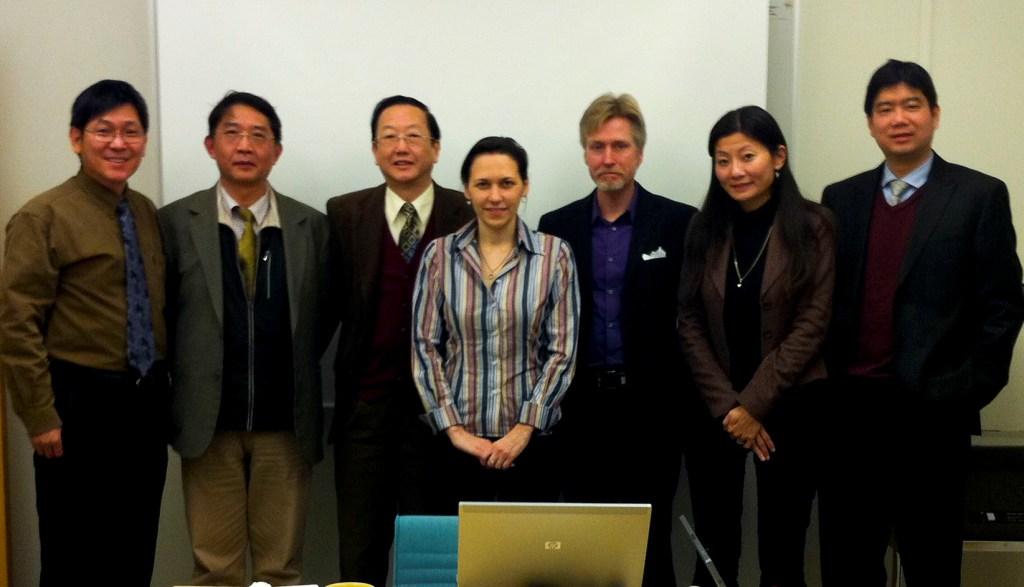 From left to right: Professor Tung-Yeh Wu, Prof. Steve Liang, Prof. Ching-Ming James Wang,
Petia Wohed, Gustaf Juell-Skielse, Vivien Shing and Huan-Wu Shen.
Last Tuesday, DSV was visited by a delegation from Taiwan. The purpose was to prepare for a conference to be held in Taiwan next year. The delegation consisted of professors Steve Liang, Ching-Ming James Wang and Tung-Yeh Wu. The delgation studied the advancements in eGovernment in the Nordic countries. Especially the area of eParliament and Cloud Computing interested the visitors.
DSV was represented by Petia Wohed and Gustaf Juell-Skielse.
The visit was organized by Taipei Mission in Sweden.