"An international research lab with a 'wow' factor"
An international team has evaluated the performance of The Mobile Life VINN Excellence Centre so far in Stage 2 (April 1, 2009 – March 31, 2012). The evaluators are very positive to the performance of the centre, but also indicate areas for improvements.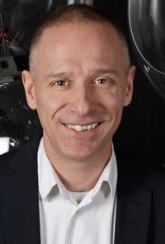 Conclusions for Scientific Quality and Productivity:
The Centre has, in a relatively short period of time, established itself as an international research lab with a 'wow' factor. It is to be commended for taking on board the recommendations from the last evaluation and building the foundation for a centre for excellence. It is to be congratulated on its interdisciplinary and innovative research ideas. The research environment appears to be excellent for nurturing and mentoring junior researchers and establishing senior researchers as international leaders.
General conclusions: The evaluation team is of the opinion that the Centre has made outstanding progress since the last review and has developed a distinctive multidisciplinary Centre meeting VINN Excellence Centre guidelines.
"Right now it feels great to be the director of a centre that receives such recognition. It is the result of a long and hard work by many smart people," the centre Director Oskar Juhlin underlines.
"We are now recharging for three more years, and we will have many exciting news about partners and partnerships to reveal shortly", Oskar Juhlin concludes.