eGovernance - Open Innovation and Co-Creation Workshop
Over the recent years eGovlab at the Department of Computer and Systems Sciences, Stockholm university has played an instrumental role within the SIPU International Training Programmes (ITP) for candidates from​ East European & African countries. On April 20th eGovlab organized a workshop focusing on the specific thematic of egovernance, co-creation and open innovation.
A 30-member delegation from 5 African states visited Kista and eGovlab on April 20th. They were part of the International Training Programme organized by SIPU, The Swedish Institute for Public Administration. This particular training programme focused on private/public sector reform and covered a wide range of topics from fighting corruption to public services redesign.
Dr. Somya Joshi from eGovlab organized the workshop on Open Innovation and Co-Creation​, in collaboration with TänkBar. A video was made showing the workshop activities that were conducted during that day. Click on the link below to watch it.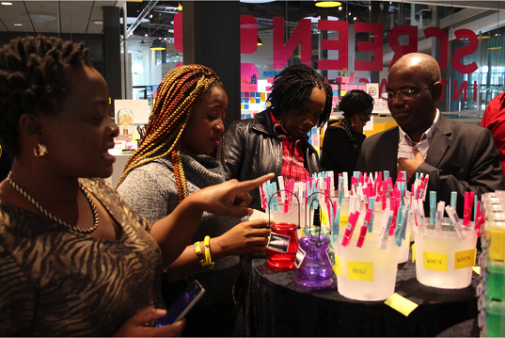 Programme for change commissioned by Sida, the Swedish International Development Authority
Sida's International Training Programmes (ITP) are open to candidates from low- and middle income countries. The aim is to support and strengthen the participants own plans for change on organizational and sectoral levels, to contribute to the development of a dynamic and sustainable private sector and to strengthen collaboration between the private and public sectors.
The methodology is based on the assumption that participating countries wish to carry out changes and are willing to invest own resources to achieve these changes. Training is focused on supporting the participants' plans or projects for change and reform processes.