How companies shall work with digitalisation to achieve sustainable business value
Companies are struggling with how digitalisation should be implemented. A major challenge is how to work with efficiency to release resources that can be used for digital innovation. Jens Ohlsson's research at the Department of Computer and Systems Sciences provides answers regarding how companies can obtain sustainable business value by creating consensus in the business regarding automation, transformation or innovation of the business.
Companies lack the coarse-grained analytical prioritisation tools that sorts where, when and how to work with digital automation, transformation or digital business innovation, says Jens Ohlsson.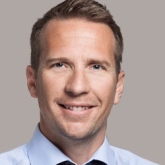 - In practice, the new method supports companies to prioritise and determine various improvement processes and how these should be implemented, where they should be deployed and whom within the organisation that is best placed to carry out the work. At the same time, the method supports the negotiation between policy makers and individuals required for decision making and execution of the decisions. For example, when policy makers and business stakeholders agree on where and how the efficiencies should be realised or whether it is digital business innovation to be performed, Ohlsson states.
The research has been conducted for six years in a collaboration between Stockholm University and the think tank Duqtor, which involved more than forty companies represented by decision makers such as CIO, CDO and COO. The work resulted in the prioritisation and categorisation Method (PCM). The research method conducted is Design Science Research (DSR), where Jens and the participants together identified the problems, goals of solutions, designed and evaluated the PCM in case studies.
- Digitalisation and its social effects are discussed by a "why-what" perspective. Unique to PCM is the "How" focus. How companies can realise greater efficiency and innovation supported by digital abilities. We have conducted many case studies where the method has helped companies to prioritise and create well-grounded decisions, which is crucial for the implementation of the decisions. The method is developed through interdisciplinary collaboration, where academia, startups and corporations has been engaged in the whole process from day one, says Jens.
About Jens Ohlsson
Jens Ohlsson is a computer scientist and behavioural scientist. He is doing research in methods for how companies can work with efficiency, transformation and innovation supported by technology. Jens has nearly twenty years of experience working with business improvement and business development and working as a managing director for innovation companies and start-ups. Jens is a co-founder of the think tank Duqtor and works as a digital advisor, moderator and lecturer.
Exploring Designs for a Process Prioritisation Method
Jens Ohlsson defense his thesis: "Exploring Designs for a Process Prioritisation Method" at Stockholm University in Kista. The defense is open to all.
Click on the link to read more
Some of those who participated in Ohlsson's research: Anders Candel, Tele2; Björn Rosengren, Stockholms universitet; Björn Wetterling, Ifsworld; Cecilia Anneroth, Ericsson; Claes Wallner, Vattenfall; Daniel Karlsson, Transportstyrelsen; Erik Leppenän, SSAB; Fredrik Carpenhall, SECO Tools; Fredrik Strandlund, Västerås Stad; Hans Narvström, Scania; Johan Bergsten, SSAB; Johan Sundberg, Siemens Industrial Machinery; Johan Wirf, Swedish Match; Joss Delissen, Posten; Jörgen Clevensjö, Sandvik Group; Karin Bogen, Assa Abloy; Leif Höök, Försäkringskassan; Lena Bornholm, Försäkringskassan; Mats Hultin, Saab Group; Mats Högberg, Atlas Copco;Mats Lindeberg, Alfa Laval; Mattias Wessman, Euromaint; Michael Åsman, Lantmännen; Nevzat Ertan, Sandvik Group; Ole Schjødt-Osmo, Statkraft Norge; Per Brandt, Munters; Per Lundqvist, Cramo; Peter Händel, KTH; Rolf Rönnback, Apoteken Service; Stefan Johansson, Astra Zeneca; Stefan Wernmo, Husqvarna; Tomas Wiik, JM; Tomas Åkerlind, Bombardier.