Software revolutionises the fashion industry
The emphasis to develop smart clothing that integrates digital technology with the daily experience of wearing a garment is unlimited but has not produced the expected results yet. The major obstacle is the software development, Oskar Juhlin says in the Colombian magazine El Espectador.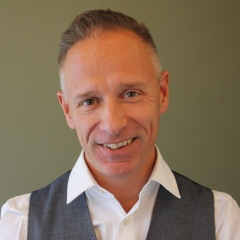 Oskar Juhlin, professor and a researcher on the digitisation of fashion has a focus that differs from the current trends in this industry: if you have to include technology in everyday wear, the development is smart textiles, new materials with a very particular set of properties (pure conduction of electricity, for example).
- Research on smart textiles is still necessary, but the results so far have to be challenged, and perhaps you should start from available portable IT, like smartwatches. It's slow and expensive research, so progress is slow and visible results take time to get. We know that software development is fruitful, therefore, integrating programming with fashion design should be prioritised, says Oskar Juhlin.
Oskar's vision is primarily about achieving great constructions from an aesthetic point of view.
- Most wearables continue to feel like devices, sometimes as intrusive accessories. There are of course beautiful watches, but a greater integration of form and function is needed, says Oskar.
Click on the link to read El Espectador's article "Diseño y software, la unión que revolucionará la industria de la moda" in Spanish.
The academic exchange was held in Bogotá as part of an initiative from the Swedish Institute and the Swedish Embassy in Colombia, aimed at establishing links between the two nations, especially in the creative industry.