Technology enhanced learning – an area shortlisted for leading research at Stockholm University
Technology enhanced learning, TEL, is one of the candidates to be a leading research area at Stockholm University. This is an acknowledgement of the growing importance of technology enhanced learning both for academia and for the business world. This is also one of DSV's four profile areas.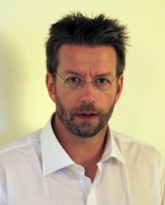 Professor Love Ekenberg, head of DSV
At DSV, research on Technology Enhanced Learning (TEL) has been conducted since the beginning of the 1970ies. Scope and focus of interest has varied over the years but taken together, the research conducted has formed a critical mass of extraordinary competence at DSV in this research area.
"This whole area has changed drastically in recent years", Professor Love Ekenberg, head of DSV stresses. "New groups of students in higher education and new challenges imply demands on new methods of teaching; pedagogically as well as technically."
At DSV we have a unique combination of psychological, pedagogical and technical expertise, which, together with our research focus on TEL, has led to a number of interesting projects. The research conducted is internationally recognized and stretches from psychological/pedagogic studies, over mobile learning, to simulation solutions with virtual actors.
"TEL is an exciting and expanding area, and universities everywhere must use innovative ways to be competitive," Love Ekenberg underlines. "It is stimulating to see that our environment and activities at DSV are of world-class standard."
Systems developed by DSV researchers have won international prices and are used at leading universities all over the world.