The Cambridge Analytica case highlights the need to consider privacy as a social issue
Press clip. Following the news first published by the Guardian and New York Times, a lot of media attention over the past two weeks has focused on the Cambridge Analytica case as well as on what it reveals about Facebook and its users. Airi Lampinen at Stockholm University discusses Cambridge Analytica on Swedish Radio.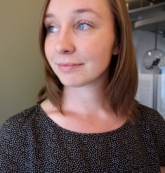 - This case is a good example of why we need to consider privacy beyond individuals. The actions we take online have implications not only for ourselves but also for other people in our social networks", explains Airi Lampinen, Senior Lecturer in Human-Computer Interaction at Stockholm University.
Airi Lampinen, who has studied privacy on social media extensively, also points out that the case brings up concerns that privacy scholars have been trying to bring into the public's awareness for years. In 2011, Lampinen co-authored a study on third-party applications on Facebook and users' understandings of them.
At the time of the study, about half of the respondents did not know that apps could access and store their profile data off of Facebook's site, or that when they added an app, it could also access the basic profile data of anyone on their friend's list.
Further, over 90 of the respondents were somewhat or very uncomfortable with the possibility that an app could sell their profile information, store their information permanently on its servers, or share that data with other companies.
Click the link to listen to Airi Lampinen discussing the case in Finnish in "Näin jätämme jälkiä sosiaalisessa mediassa", on Sveriges Radio's Sisuradio, 2018-03-22.
Click here to read Airi Lampinen's research article on users' understandings of Facebook's third party applications.