The mysterious health benefits of Pokémon Go (and other games)
Professor Barry Brown at the Department of Computer and System Sciences and Mobile Life Centre spoke to The Inquirer on Augmented Reality, game design and what makes mobile phones compelling and enjoyable. In the interview, Brown discuss gaming industry and regulation, and changes in attitudes to mobile phones, particularly among parents.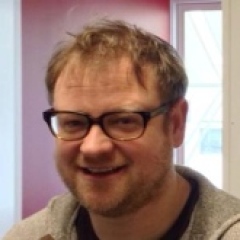 Barry also tells how gamification is at the heart of making the digital world a place to nurture health, and why Pokémon Go became such a success, and how the phenomenon is getting people moving, interacting and losing weight.
- In game design, there are things getting people dragged in. One is the idea of ​​"having three of four and wanting to get the fourth", says Barry Brown, who mean that Pokémon Go has the same mechanism on eBay, where the star rating system that constantly encourages the seller to keep doing business to get the next coloured star.
Even web forms are based on the same way, Barry adds, what level you are in terms of how many posts you've contributed. They're all ways of making the task appealing.
Barry says that there has been a change in attitudes to mobile among parents regarding children's use of smartphones.
- Kids having smartphones are the big change, and that´s the longer term change that has made these games popular in the playground. It becomes more and more the norm. And that's important because it is a generation who will grow up and associate the mobile gaming industry with movement and social interaction in a way that current players missed, says Barry.
On why people get obsessive about gaming, Barry says, when anything new comes along, there is a small number that will take it too far.
- There are things in the designing tools that will manage how much time we use our devices, like writing apps that will lock down things on your machine and that will do you continue to write. I found an app the other day that makes you write for three minutes, and if you stop writing, it deletes everything you've already written, tells Barry.
Barry argues further that we're also going to see a rise in the number of techniques used to lock down and prevent overuse of apps.
When discussing the health risks of gaming is not yet regulated, Barry exemplifies with the regulations in tobacco and food industries.
- If you look at smoking, at some point the health industry had to go against the might of the tobacco industry, and I think the same thing could happen here. And if you look at the food industry, the introduction of a tax on sugary drinks is a step in that direction. We are going to have to go against these companies at some point if they abuse the power that mobile gives them, says Barry.
- But games are not regulated in the same way yet. Pokémon Go seems to strike a balance, but what if the next game that promises fitness under the guise of gaming is also a minefield of micropayments and levels of addiction that interfere with real life and safety? Then there's the million dollar question. Pokémon Go is a health app, but it's a health app by stealth. If it had been marketed, even slightly, for its health benefits, kids would have rejected it, says Barry.
Click the link to read the full article "The mysterious health benefits of Pokémon Go (and other games)" on The Inquire's website