"You can do a lot even with small resources, if you do the right things"
Uno Fors's last 20 years of work with projects around health informatics and technology-enhanced learning in low-income regions has widened his perspectives regarding opportunities in settings with a considerable lack of resources for education and research. Recently, he also initiated the first call for Diversity and Inclusion projects at Digital Futures.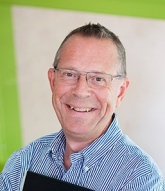 Professor Uno Fors is Head of Department of Computer and Systems Sciences and Associate Director for Diversity and Inclusion and the Co-PI of the research project Learning and Sharing under Privacy constraints (DataLEASH) at Digital Futures. He is also one of the members of the Executive committee of Digital Futures and is coordinating the Stockholm University activities within Digital Futures.
Meet Uno Fors – the professor of IT and learning that started as a clinician!
About Digital Futures
Digital Futures is a cross-disciplinary research centre that explores and develops digital technologies of great societal importance. It was jointly established in 2020 by KTH Royal Institute of Technology, Stockholm University and RISE Research Institutes of Sweden, based on significant long-term support of a Strategic Research Area by the Swedish Government.
Read more about Digital Futures