Study in Stockholm Sweden
Studying abroad is a big step! Congratulations for making it! Here is your one click to all the necessary information on how it is like to study in Sweden. Select Stockholm Sweden as your next study destination!
Sweden in brief
Sweden is the home of the Nobel Prize, the world's most prestigious academic distinction. Sweden is a safe and modern country, offering a high quality of life. According to a Newsweek study of health, economy, and politics Sweden ranks third in the world.
Sweden's laws and customs include a system of rules that prohibit discrimination against people on the basis of sex, ethnic origin, physical, mental or intellectual disabilities, sexual orientation and political and religious conviction. Most Swedish people speak English, and it is also the official working language of many Swedish companies.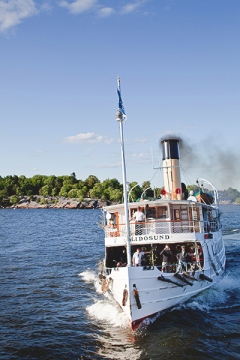 Stockholm – the capital of Scandinavia
Stockholm is one of the world's most beautiful capitals. Built on 14 islands around one of Europe's largest and best-preserved mediaeval city centres, the Swedish capital is superbly positioned, with stunning and extremely varied scenery in every direction. Stockholm has also been chosen as the European Green Capital for 2010.
The city offers a wealth of museums, theatres, sights, attractions and events.
Facts about being a student in Sweden
Study in Sweden is a website containing a lot of information and links to other sites with important information.
Visa/Resident permits
The Swedish Migration Agency (in Swedish "Migrationsverket") handles resident permits for studies.
Accommodation
To find accomodation as a student in Stockholm, please visit our accomodation web page.