Pioneering in ICT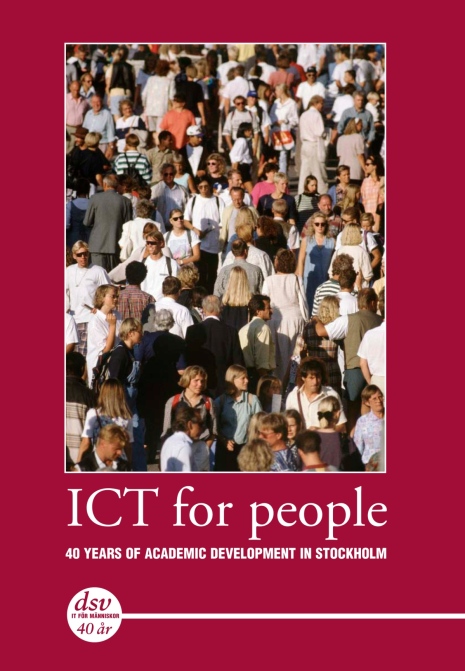 The book "ICT for people" is collection of memories from the first 40 years of academic research and education at the Department for Computer and Systems Sciences.
The department started its activities in the middle of 1966 - as one of the first in Sweden. In the book a number of contributions will showcase the development in the emerging academic field from different perspectives.
The book was published as part of the 40 year anniversary of DSV, and offers an inspiring reading about the the academic discipline.
Links to book
If you want to read specific areas please use the links to the left.
Last updated: December 23, 2016
Page editor: Marihan Ameen
Source: webmaster@dsv.su.se