Botswana Speaks! receives the ePractice award
The project Botswana Speaks! has been awarded the EU "ePractice" Editor's Choice 2012. The Botswana Speaks Parliamentary Initiative aims at improving parliamentary efficiency, increase policy responsiveness and expand good governance through the use of Information and Communication Technologies (ICT).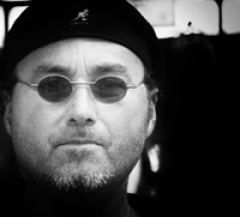 Project leader Vasilis Koulolias.
epractice is an European Commission portal that offers a service to practitioners in e-Government, e-Inclusion and e-Health to share cases and discuss open government and policy-making and their implications for governments and administrations to deliver e-services. Every year a few high impact projects are awarded with its Editors Choice.
"This exposure on a major portal such as epractice is very good news for Botswana Speaks, and it will surely attract interest from numerous stakeholders. This will make the Botswana Speaks Parliamentary Initiative a benchmark project for eParticipation in the region," eGovlab's Director Vasilis Koulolias explains.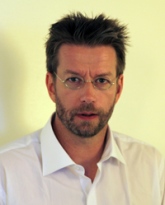 Botswana Speaks Parliamentary Initiative aims at improving parliamentary efficiency through ICT. This pilot program will build, evaluate and standardize an innovative ICT-based e-Parliament Framework designed to support Members of Parliament, citizens and local administrations. The ICT-based Parliamentary Communication System (PCS) which will enable citizens, traditional leaders and local assemblies to share their views and policy concerns with their elected representative.
"Botswana Speaks! is a ground-breaking and well-functioning project with a huge development potential. Here two of DSV's profile areas are here combined in a successful collaboration with the Botswana government and gov2u," head of DSV Love Ekenberg stresses
The ICT Parliamentary Communication System will be a toolkit that will be available after the completion of the project and will serve them to evaluate, plan and manage relevant initiatives in which they are involved.
"Botswana Speaks will provide a user-friendly, innovative open-source communication system which will allow citizens to send messages directly via the online portal or by the means of SMS on a dedicated line and then they can be viewed by the MPs for response," Vasilis Koulolias underlines.
"Soon we will also investigate how this can be ported to other countries in the region. It is nice to see, albeit not surprising, that it gets attention in this context, Love Ekenberg says.
The target groups are not restricted to Africa, but will be expanded to Europe and to the international level as well.
About Botswana Speaks
SIDA (the Swedish International Development Cooperation Agency) co-funds this project with a consortium of multiple partners: the Parliament of Botswana, eGovlab at DSV and Government to You (Gov2u).
The project will run for 18 months from September 2012 to March 2014, with a pilot phase scheduled to start in the four constituencies in April 2013.
Last updated: January 29, 2013
Page editor: Jannecke Schulman
Source: Jannecke Schulman