Forensic Science and Information Systems
Guest lecture:
Dr Colin Armstrong, from Curtin University, Perth, Western Australia
Dr Colin Armstrong's research in forensic science at the University of Western Australia encompasses the design and evaluation of a meta model for organizing and managing forensic evidence processes. From the statement "Evidence is the basis for our decision making" meaning that evidences have to be seen in relation to the law, the forensic science is in main focus; forensic scientists use scientific processes ultimately to produce data eventually to become evidence.
Time: June 16 at 16.00
Place: Lecture hall C, Forum, Isafjordsgatan 39
The seminar is open for students, researchers, practitioners and staff.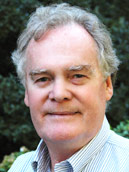 Dr Colin Armstrong