Chiara Rossitto and Airi Lampinen win the Best Paper Award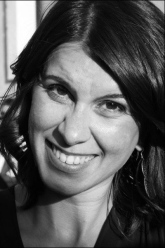 Chiara Rossitto and Airi Lampinen, from the Department of Computer and Systems Sciences at Stockholm University, have won the David Martin Best Paper Award at ECSCW 2018 for their paper "Co-creating the Workplace: Participatory Efforts to Enable Individual Work at the Hoffice".
The "David B. Martin Best Paper Award" was established in memory of the late Dr. David Martin, a stalwart of the ECSCW community and Associate Editor of the CSCW journal. The Award is bestowed yearly upon a full paper accepted to ECSCW that particularly contributes to the multidisciplinary understanding of society and/or work from a CSCW perspective.
The ECSCW 2018 conference was held in Nancy (France), between June 4-8, 2018.