Funding for a project on diaspora Ethiopian entrepreneurship
The last years we have seen a growing trend to recognize the diasporas important role in the development of their home countries. This has resulted in different programs to engage diasporas as investors, mentors and entrepreneurs. DSV is part of a project to facilitate diasporas engagement through promoting "circular migration".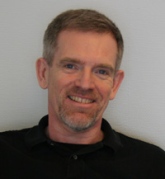 Sida (Swedish International Development Agency) has funded a study on content and technology for an ICT-platform DiasporaLink, "Network for Transnational Diaspora Entrepreneurship as a Development Link between Home and Residence Countries". Associate professor Christer Magnusson is the project leader. The intention is initially to develop the ICT-platform for the migration corridor Ethiopia/Sweden, followed by involvement from Ethiopian diaspora in Germany and the Netherlands".
"Entrepreneurship will become increasingly important to enhance citizens' ability to develop and grow as individuals. This applies particularly to immigrants with good contacts in their country of origin, which they could use to quickly establish themselves as entrepreneurs in their new homeland," Christer Magnusson explains.
Using the potential in transnational diasporas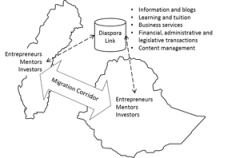 Transnational diaspora entrepreneurship has an enormous potential for social transformation in both home and host countries. This potential is not fully realized because of lack of transnational support, because of restrictions from regional support agendas and because of weak transnational team building.
"We focus in particular on transnational diaspora entrepreneurs, engaged in North/South enterprising and trade linking countries of residence and origin in what we call migration corridors, Christer Magnusson underlines.
Linking entrepreneurship in the diaspora and home countries face special problems. Transnational diaspora entrepreneurs must combine very different institutional and business environments, especially in connecting highly developed and developing countries. This difference in environments, requires an effective link, a North/South link.
The expected results
The ultimate goal is to develop a global platform, that can be applied and marketed in migrant communities, make active contributions to the migrants' integration and to the development in their countries, as well as connect to various EU and international programs.
"The winner is the newly arrived immigrant, the country of origin and the new country. ICT plays an essential role in enabling transnational entrepreneurial networks. It is a challenge that Sida has entrusted us to develop the ICT platform," Christer Magnusson underlines.
The study includes
• A survey of the entrepreneurial temperature (innovation system) in the corridor Ethiopia/Sweden delivered by the expert team and collaborating organizations specified below.
• Specification based -on above survey- of an ICT-platform and demonstration of a prototype together with partners involved.
• A business and implementation plan
The ICT solution
The rapid development of the information society holds promises for ICT-solutions as a strong facilitator and supporter of North/South linking entrepreneurs, mentors and investor.
"In order to give the study a clear implementation base the study will contain a case study will be made for the migration corridor Ethiopia/Sweden with an ambition to involve also Ethiopian diaspora in other EU-countries, Christer Magnusson says.
The basic concept is to create an ICT-platform which is accessed from the contracted partner's ICT-site as an added and integrated service. The platform will be
• A meeting place, where entrepreneurs, mentors and investors can add thoughts and ideas around a proposed business and business opportunity.
• A learning and tuition e-platform supporting the cooperation-formations.
• A resource data bank containing North/South links between financial and business development services for North/South startups.
• A set of information and transaction services, related to finances, administration and legislation.
The project team
DSV as the lead partner has a long experience in realizing ICT-projects and solutions together with ICT-industry and users and has through its department SPIDER – ICT for development – experience in ICT solution in developing countries. Associate professor Christer Magnusson is project leader. Professor emeritus Bengt Henoch brings essential experiences from projects in developing countries to this project. Tobias Ladhe, Service Science Innovation Centre is part of the project, contributions will come from teachers at Kista Folkhögskola and professor Klaas Molenaar, chairman EMN, founder IntEnt and MBA Sennai Mebrathu as experts.