Disputation: Osäkra sannolikheter i beslutsstöd
Beslutsstöd har blivit en mycket het marknad där en rad olika aktörer erbjuder företag mer eller mindre sofistikerade system som ska hjälpa att fatta beslut i rätt tid. Bakom "kulisserna" finns forskning som ska göra besluten så säkra som möjligt. David Sundgrens avhandling behandlar den del av beslutsstödet som handlar om osäkra sannolikheter som används i beslutsanalysen.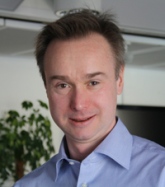 David Sundgren är adjunkt vid Högskolan i Gävle och disputerar på avhandlingen "Apparent Arbritariness of Second-Order Probability Distributions". För en lekman låter det kryptiskt, men det handlar om att hantera osäkra sannolikheter. Med hjälp av s k andra ordningens sannolikheter kan man bättre hantera osäkra sannolikheter hävdar David.
- En säker sannolikhet får man till exempel vid tärningskastning, förklarar David Sundgren. En osäker är t ex prognosen för inflationen kommande år. Det handlar alltså om sannolikheter som man inte kan räkna ut exakt.
Det är här beslutsanalysen kommer in. Med en matematisk modell kan man inte minska osäkerheten – men man kan beskriva den. Och det är det som är själva poängen.
- Ett nyckelbegrepp är "förväntad nytta" – man vill kunna välja det som ger den största nyttan, påpekar David Sundgren. Men problemet är att man inte alltid vet vad som händer om man väljer olika alternativ. Det man kan göra är att man väger samman nyttan med sannolikheten.
Men hur denna sammanvägning går till när sannolikheterna är osäkra är inte helt självklart. Det finns brister i de vanligen förekommande sätten att generalisera förväntad nytta, men med andra ordningens sannolikheter finns det hopp om att kunna hantera förväntad nytta på ett annat sätt.
Andra ordningens sannolikheter
Det som är kärnan i Davids avhandling är det som kallas andra ordningens sannolikheter. Det är en speciell typ av sannolikhet - egentligen en slags sannolikhet på sannolikheten. Den ska ge svar på frågor om hur sannolikt är det att en sannolikhet har en viss nivå.
- Det här finns första gången omnämnt i litteraturen redan 1940, men då avfärdades det eftersom det ansågs innebära för mycket av godtycklighet, förklarar David. Man undrade om det egentligen var möjligt att göra t ex en prognos med andra ordningens osannolikheter. Jag menar att godtyckligheten egentligen bara är skenbar.
David studerar strukturen hos sannolikheterna och beroenden mellan de olika sannolikheterna, och menar att det egentligen är rätt så litet utrymme för valfrihet och godtycklighet.
- Det här är ännu så länge rätt teoretiskt och vi har ännu inte tillämpat det på riktigt, berättar David Sundgren. Men jag skulle vilja fortsätta och pröva om den här teoretiska modellen fungerar i praktiken.
Hur ser du på framtiden?
- Jag vill fortsätta att undervisa och har min tjänst på Högskolan i Gävle, säger David. Men jag har fått blodad tand när det gäller forskning. Jag vill fortsätta att jobba med problematiken som finns i min avhandling.
Och till hösten kommer David Sundgren att börja forska på DSV på 20 %.
Abstract
Adequate representation of imprecise probabilities is a crucial and non-trivial problem in decision analysis. Second-order probability distributions is the model for imprecise probabilities whose merits are discussed in this thesis. That imprecise probabilities may be represented by second-order probability distributions is well known but there has been little attention to specific distributions. Since different probability distributions have different properties, the study of the desired properties of models of imprecise probabilities with respect to second-order models require analysis of particular second-order distributions. An often held objection to second-order probabilities is the apparent arbitrariness in the choice of distribution.
We find some evidence that the structure of second-order distributions is an important factor that prohibits arbitrary choice of distributions. In particular, the properties of two second-order distributions are investigated; the uniform joint distribution and a variant of the Dirichlet distribution that has the property of being the normalised product of its own marginal distributions.
The joint uniform distribution is in this thesis shown to have marginal distributions that belie the supposed non-informativeness of a uniform distribution. On the other hand, the modified Dirichlet distribution discovered here has its information content evenly divided among the joint and marginal distributions in that the total correlation of the variables is minimal.
It is also argued in the thesis that discrete distributions, as opposed to the continuous distributions mentioned above, would have the advantage of providing a natural setting for updating of lower bounds, and computation of expected utility is made more efficient.

Disputation: The Apparent Arbitrariness of Second-Order probability Distributions
Tid: fredag 18 mars, kl 13:00
Plats: DSV, Forum, Sal C, Isafjordsgatan 39, Kista
Respondent: David Sundgren
Opponent: professor Lev Utkin, Department of Computer Science, St. Petersburg Forest Technical Academy
Ordförande/Huvudhandledare: professor Love Ekenberg, DSV, Stockholms universitet
Betygsnämnd: professor Lars Nordén, Företagsekonomiska institutionen, Stockholms universitet, professor Per-Erik Malmnäs, Filosofiska institutionen, Stockholms universitet och professor Paul Johannesson, DSV, Stockholms universitet
Last updated: January 3, 2013
Source: Uno Fors