Business Process Management and Enterprise Modeling
Organisations supported through Information Technology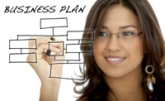 The Business Process Management (BPM) and Enterprise Modelling (EM) research area studies how Information Technology can support organisational needs. Our aim is to move beyond business and IT alignment and support innovation and joint development of sustainable trans-organisational solutions. Application areas include business development and management, product engineering, service design, collaboration engineering, process inter-operability, requirements engineering, as well as knowledge and competence management.
Our research within Enterprise Modelling, EM focuses on modelling organisational aspects such as goals, rules, actors, processes and information system requirements in an integrated way.
A key aspect in EM is a participatory way of modeling which helps consolidating various stakeholder views into a shared organisational design – an enterprise model. Following these principles we have developed an EM approach called EKD – Enterprise Knowledge Development.
Requirements Engineering has been an important concern of our research within Enterprise Modeling. We have developed methods enabling model-based linking of different aspects such as strategy, value, capability and stakeholder, to information system requirements.
Capability Management is an area of work focused on mapping organizational capabilities and desiging business services that are resilent and abe to adjust according to changes in the application context.
We have also worked extensively on EM support.
Applications of EM include organizarional problem discovery and analysis, strategy development, business transformation and innovation,hard and soft system analysis and design, socio-technical system alignment, risk management, new product and service design, business re-engineering, distributed value network design, business process standardization, identifying knowledge assets, information system requirements elicitation and design, software engineering, as well as project management.
We have applied EM in various industry sectors, e.g. digital enterprises, health care, municipalities, education, business consulting, financial, automotive, airline, tourism, electricity supply, and energy efficiency.
Our research in Business Process Management, BPM focuses on process language analysis, methods for business process design, social software for process management, process and workflow patterns, as well as open source implementations of process languages. Applications of BPM are public e-services, process mining, and health care process design and management.
Focus areas, BPM
Modelling and execution languages
Open source systems for BPM
Aspect oriented BPM
BPM for the Swedish public sector