Misinformation Workshop
EVENT
Date:
15 February 2019, 8.30 AM
-
15 February 2019, 3.00 PM
Venue:
eGovlab, Nodhuset, Borgarfjordsgatan 12, 164 55 Kista
eGovlab is pleased to invite citizens, journalists/fact-checkers and policymakers on Feb 15, 2019 to an interesting event to discuss innovative solutions to one of the most pressing issues our society faces: online misinformation.
Sweden is among the three piloting countries. Thus, the first Pilot Misinformation Workshop will be held here, in Sweden, in a joint collaboration with the Co-Inform Project http://co-inform.eu/ Associate Partner Botkyrka Municipality.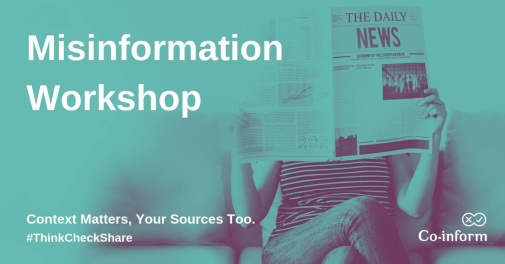 During the co-creation event together with the main stakeholders we will explore how online misinformation affects the community, what is the participants knowledge and view on existing tools used against misinformation and which are the greatest challenges. A brainstorming session will take place and potential solutions to the issue and improvements to the existing technology-based tools will be discussed.
Join us on February 15, 2019, between 8:30 - 15:00 to contribute to this challenging initiative. Mångkulturellt centrum i Fittja, Värdshusvägen 7, 147 85 Fittja, Stockholms Län, Sweden.