STORK
The aim of the STORK project is to establish a European eID Interoperability Platform that will allow citizens to establish new e-relations across borders, just by presenting their national eID.
Center: eGovlab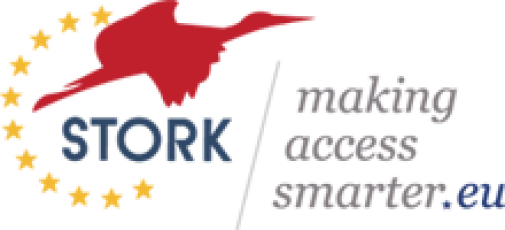 STORK established a European eID Interoperability Platform that allows citizens to access eGovernment services securely, effectively and quickly in any Member State they live in, move to or temporarily reside by using the electronic identification systems provided by their home countries. It is implemented by a consortium of 35 partners, including 18 EU Member and Associated States, a number of companies and organizations from the private, academic and civil society sectors.
The six STORK operational pilots - "Cross–border Authentication Platform for Electronic Services" pilot, "Safer Chat" pilot, "Student Mobility" pilot, "Electronic Delivery" pilot, "Change of Address" pilot, "ECAS Integration" pilot - are viable solutions providing real services to citizens and constitute a new development for interoperability in the field of digital identity. Via the pilots, STORK offers several cross–border eGovernment identity services.
For more information please visit the STORK official project website or eGovlab.