HEXAnord
HEalth teXt Analysis network in the Nordic and Baltic countries
Project manager: Hercules Dalianis
Additional participants from DSV: Gunnar Nilsson, Martin Hassel, Sumithra Velupillai, Maria Skeppstedt, Aron Henriksson, Sara Brissman, Hideyuki Tanushi.
Project duration: July 2009 - 30 okt 2012
Funding: Nordforsk.
Hexanord is a researcher network with participants involved in health science, computer science and information technology in the Nordic and Baltic countries. The overall aim of the network is to explore the differences and similarities in the texts in electronic patient records in the various countries by means of text mining. Another aim of the network is to strengthen cooperation between the participating universities in the Nordic and Baltic countries.
The goals of the network
To exchange experiences, tools and knowledge within text mining of health records
To create a research training school in text mining of electronic health records in the Nordic countries
To stimulate the mobility of researchers througout the Nordic countries
To create synthetic electronic health records (see below)
To disseminate the networks' results and knowledge to the healthcare sector, but also to the public and other interest group
Electronic patient records
For some years, almost all patient records are electronic. This means that the vast amount of information is now more available for research. The fact that all information now is available in electronic format implies a great opportunity to develope automated tools for textual analysis of the records.
One aim of HEXAnord project is to produce a synthetic database of patient records. The information contained in the records are retrieved from existing records, but will be deconstructed so that it not will be possible to identify the individuals behind the records. HEXAnord is going to develop such databases for all the languages represented in the network. To develop the databases you first need to analyse the differences in the patient records from the respective countries, both in terms of structure, style and content.
Participants in the network
HEXAnord consists of participants from following groups:
IT for health, (Clinical Text Mining Group)
Sweden, Stockholm University, DSV
Information and language technology for health information and
communication consortium>>
Finland, University of Turku, Department of Nursing science, Department of Information technology, and Turku center for computer science (TUCS)
Department of computer and Information Science >
Norway, The Norwegian University of Science and Technology, and
Electronic Health Records Labaratory (EHR)>>
Center for biological Sequence Analysis (CBS)>>
Denmark, The Danish Technical University, Department of Systems Biology
Machine learning, information extraction and data mining group (MID)
Lithuania, Vytautas Magnus University, Faculty of informatics>>
Bioinformatics, Algorithmics, and Data mining Group (Biit)
Estonia, University of Tartu, Institute of Computer Science
National ICT Australia (NICTA)>>
(Participant Hanna Suominen, Phd, previously belonged to University of Turku)
Publications
Allvin, H., Carlsson, E.,Dalianis, H., Danielsson-Ojala, R. Daudaravicius, V. Hassel, M., Kokkinakis, D., Lundgren-Laine, H., Nilsson, GF., Nytrø, Ø., Salanterä, S. Skeppstedt, M., Suominen, H., and Velupillai, S. 2010 : Characteristics and Analysis of Finnish and Swedish Clinical Intensive Care Nursing Narrative. In the Proceedings of Louhi'10 - Second Louhi Workshop on Text and Data Mining of Health Documents, June 5, 2010, held in conjunction with NAACL HLT 2010, Los Angeles, pp 53--60
Roque F., L. Slaughter and A. Tkatsenko: 2010 :A Comparison of Several Key Information Visualization Systems for Secondary Use of Electronic Health Record Content, In the Proceedings of Louhi'10 - Second Louhi Workshop on Text and Data Mining of Health Documents, June 5, 2010, held in conjunction with NAACL HLT 2010, Los Angeles, pp 76--83
Researchers from DSV:
Former participants:
Helen Allvin
Elin Carlsson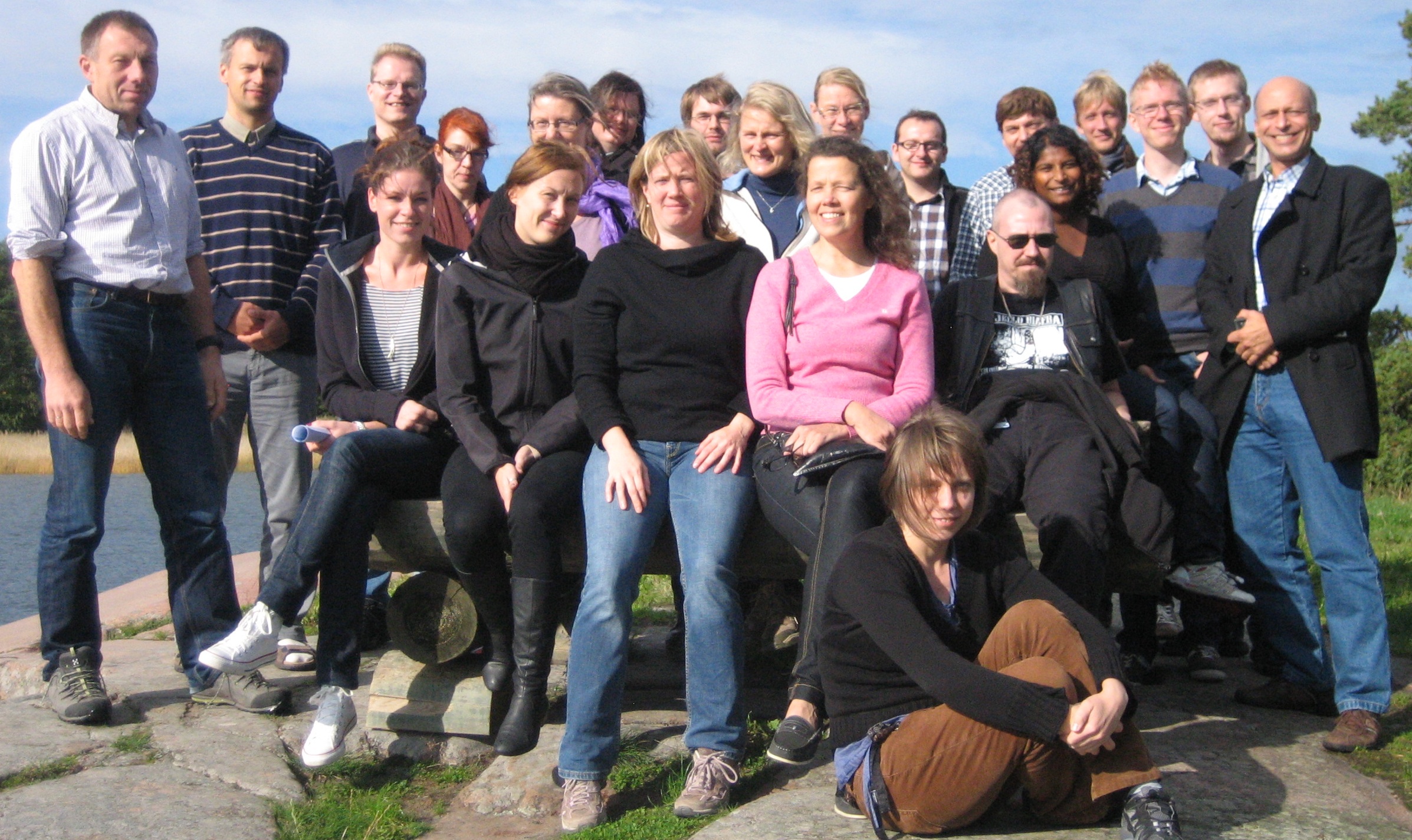 HEXAnord network members
Related projects:
News
Louhi'11 - The third international workshop on health document text mining and information analysis.
Thesis
New proposals for master thesis:

Förslag på exjobb (pdf) (72 Kb)
Contact
Hercules Dalianis
hercules@dsv.su.se
+46 70-568 13 59
Finansiär: