Nätverket HEXAnord
Projektperiod: juli 2009 - 30 okt 2012
HEXAnord är ett forskningsnätverk med deltagare verksamma inom hälsovetenskap, datavetenskap och informationsteknik i Norden och Baltikum. Det övergripande syftet med nätverket är att undersöka skillnader och likheter i text i elektroniska patientjournaler i de olika länderna med hjälp av text mining. Ett annat syfte med nätverket är att stärka samarbetet mellan de deltagande universiteten i de nordiska och baltiska länderna.
Mål med nätverket
Att utbyta erfarenheter, kunskap och verktyg inom språkteknologi och text mining på elektroniska patientjournaler.
Att arrangera en forskarskola inom text mining och patientjournaler
Att stimulera mobiliteten bland forskare i de nordiska länderna
Att skapa syntetiska patientjournaler (se nedan)
Att sprida forskningsresultaten till både vårdsektorn och allmänheten i de nordiska och baltiska länderna
Elektroniska patientjournaler
Sedan några år tillbaka är nästan alla patientjournaler inom sjukvården elektroniska. Detta innebär att den stora mängd information som finns i journalerna numera är mer lättillgängliga för forskningen. Att all information nu finns i elektroniskt format innebär stora möjligheter att utveckla automatiska verktyg för textanalyser av journalerna.
Ett mål med HEXAnord-projektet är att ta fram en syntetisk databas med patientjournaler. Informationen i journalerna ska hämtas från de befintliga journalerna, men ska dekonstrueras så att det inte ska vara möjligt att identifiera personerna bakom journalerna. HEXAnord vill utveckla sådana databaser för alla de språk som finns representerade i nätverket. För att ta fram databaserna behöver man först undersöka skillnader i patientjournaler från de olika länderna, både vad gäller struktur, stil och innehåll.
Deltagare i nätverket
Nätverket består av deltagare från följande forskargrupper:
IT för hälsa, (Clinical Text Mining Group)
Sverige, Stockholms universitet, DSV
Information and language technology for health information and
communication consortium>>
Finland, Åbo universitet, Institutionen för informationsteknologi, Institutionen för vårdvetenskap och Turku centre for computer science (TUCS)
Institutt for datateknikk og informasjonsvetenskap (IDI)>>
Norge, Norges teknisk-naturvetenskaplige universitet och
Norsk senter for elektronisk pasientjournal
Center for biological Sequence Analysis (CBS)>>
Danmark, Danmarks tekniske universitet, Institutt for systembiologi
Machine learning, information extraction and data mining group (MID)
Litauen, Vytautas Magnus University, Faculty of informatics>>
Bioinformatics, Algorithmics, and Data mining Group (Biit)
Estland, University of Tartu, Institute of Computer Science
National ICT Australia (NICTA)>>
(Deltagare Hanna Suominen tillhörde tidigare Åbo universitet).
Publikationer
Allvin, Helen; Carlsson, Elin; Dalianis, Hercules; Danielsson-Ojala, Riitta; Daudaravicius, Vidas; Hassel, Martin; Kokkinakis, Dimitris; Lundgren-Laine, Heljä; Nilsson, Gunnar F; Nytrø, Øystein; Sanna, Salanterä; Skeppstedt, Maria; Suominen, Hanna; Velupillai, Sumithra. Characteristics and Analysis of Finnish and Swedish Clinical Intensive Care Nursing Narrative. Granskat konferensbidrag, 2010.
Roque F., L. Slaughter and A. Tkatsenko: 2010: A Comparison of Several Key Information Visualization Systems for Secondary Use of Electronic Health Record Content, In the Proceedings of Louhi'10 - Second Louhi Workshop on Text and Data Mining of Health Documents, June 5, 2010, held in conjunction with NAACL HLT 2010, Los Angeles, pp 76--83
Program
Diagnosisfinder hittar diagnoser i fri klinisk text skriven på svenska, samt bedömer diagnosens faktualitet. Diagnosisfinder är tränad med CRF++ på annoteringar av klinisk text gjorda och bedömda av läkare.
Forskare från DSV:
Tidigare deltagare:
Helen Allvin
Elin Carlsson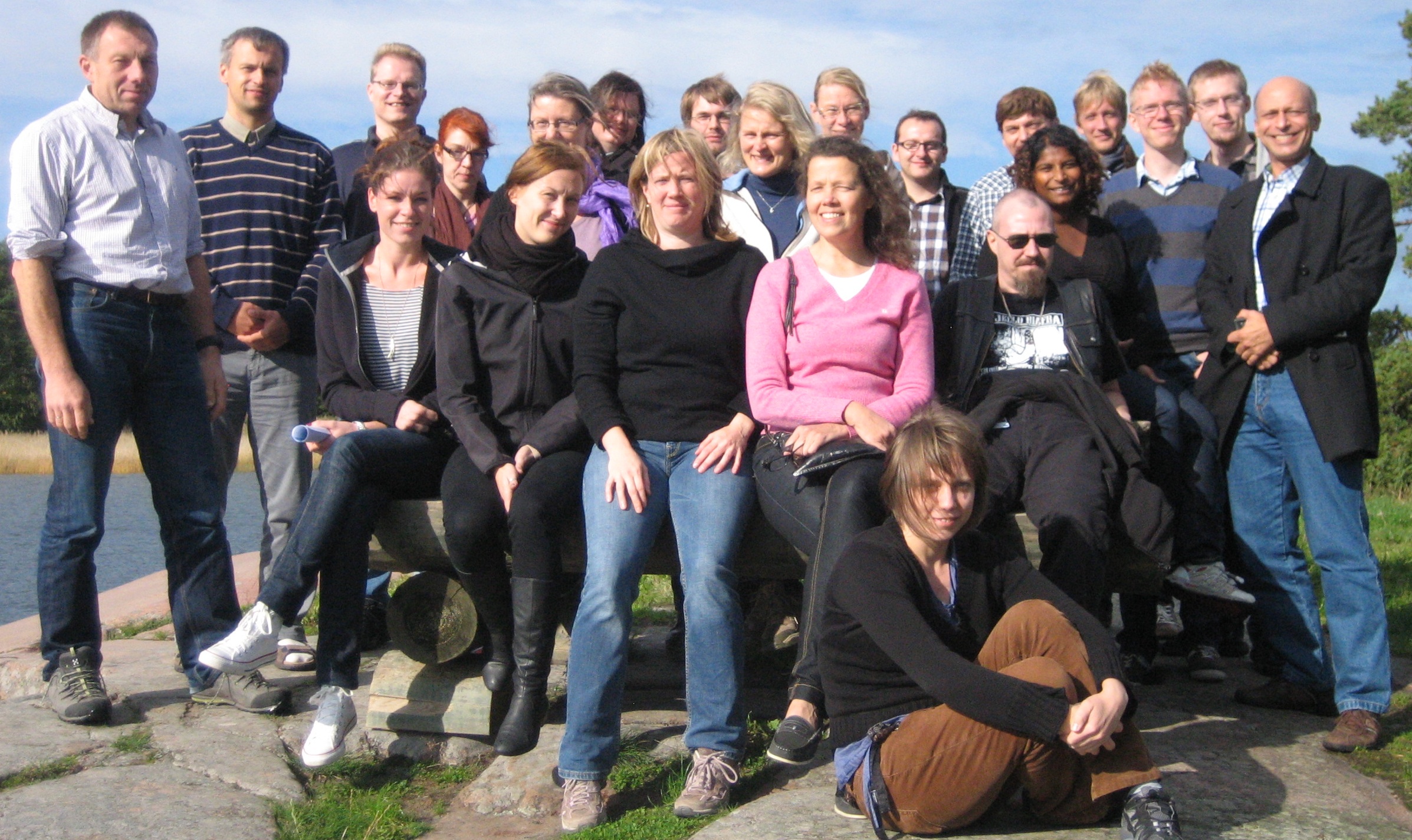 HEXAnord nätverksmedlemmar
Relaterade projekt:
Nyheter
IS-seminar with Dr. Wendy Chapman June 8th 2011
IS-enhetens seminarie: Making Natural Language Processing (NLP) More Accessible for Analysis of Clinical Text.
2011-04-28 Pressrelease
Anslag för internationellt forskningsutbyte inom hälsoinformatik.
2011-03-21 Pressrelease Från klinisk text till bättre hälsovård.
2011-03-21 Pressrelease
Klinisk vetenskap möter systemvetenskap.
Louhi'11 - The third international workshop on health document text mining and information analysis.
Exjobb
Nya förslag på examensarbeten inom IT för hälsa:

Förslag på exjobb (pdf) (72 Kb)
Kontakt
Hercules Dalianis
hercules@dsv.su.se
Tfn: 070-568 13 59
Finansiär: