ICT4D Projects in Tanzania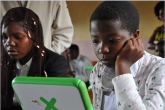 In Tanzania, we work with local schools, universities, and NGOs. In the southern highlands of Tanzania our collaboration has included, for instance, Ukombozi Primary School, a number of secondary schools through the NGO Global Outreach, and Tumaini University. We also collaborate with initiatives of Spider/SIDA and the Ministry of Foreign Affairs of Finland.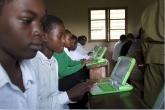 Together with TANZICT, Tumaini University, and Ukombozi Primary School, we initiated Iringa Living Lab, which builds an autonomous research and design milieu for educational technology in a developing context.
The rural Ukombozi Primary School is equipped with one hundred laptop computers, and our research and collaboration has received a lot of media attention and recognition (e.g., the best exhibition prize in the international IST-Africa 2012 Conference). Currently our research and development in Iringa Living Lab is focused on pedagogical integration of modern technology.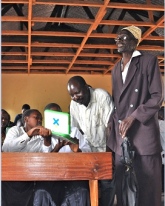 With Tumaini University, we have founded the Information for Development (i4D) Tanzania group, which is an active research group that studies the role of information and technology in development. We also support the continuing development of Tumaini University's IT program (one of our faculty members was the IT program's first director). Our latest research efforts with Tumaini University have been concerned with the pedagogy of programming, e-learning, and technical aspects of IT education in a developing context. In addition, with Spider support, Tumaini's researchers and our researchers collaborate in a research project that studies the contextual dimensions of computer-supported learning.
Text and images by: Associate Professor Matti Tedre (contact)