Technology Enhanced Learning (TEL)
Technology enhanced learning (TEL) is a research area that focuses on understanding how design and development of contemporary technologies and applications reflect, shape and configure current educational practices. It is also interested in the development and design of technologies aligned with educational goals and inspired by pedagogic values.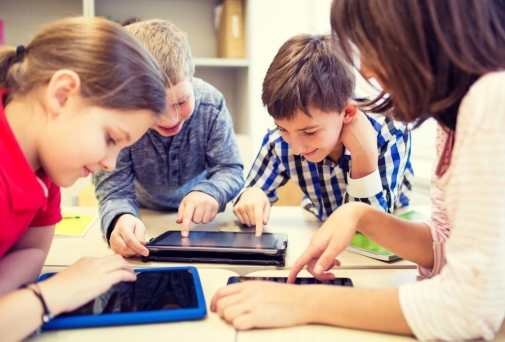 The work that DSV carries on within this research area aims to contribute with knowledge about the multiple and diverse effects of technologies on established learning and teaching practices, theoretical frameworks & methodologies and design implications for 21st century learning and education.
Our approach is interdisciplinary and focus on learning and teaching in schools as well as on pedagogic, socio-cultural and administrative aspects embedded in educational practices that currently unfold in higher education.
Our work is carried out within projects funded by national and international funding agencies.
Among others, we cooperate closely with the Centre for the Advancement of University Teaching CEUL at our university.
Multiple and diverse effects of technologies on learning and teaching practices
Development and design of technologies are scrutinized in order to find out how they reflect our practices and how they configure them through our use. Of particular interest is to show the multifarious effects of technologies on individual, collective and institutional practices as well as the great potential that technologies bring into the world of learning and education.
Theoretical frameworks & methodologies
Efforts are put in critically analysing and conceptualizing emergent practices bounded to the use of technologies (e.g., mobile communication technology, language technology, virtual reality, learning management systems, etc.). Work is also dedicated to the understanding of how the use of technologies redefines established understanding of learning.
Design implications for 21st century learning and education
Central to our work is contributing with knowledge of how and what needs to be re-designed or re-thought in the constant development of technologies and applications dedicated for learning and education.