VIS-Ed - Visualization of head and neck injury cases
Project leader Uno Fors
Other participants at DSV
External partners Olivier Courteille (KI) and others from KI and KTH.
Project duration
Funding and budget financed by KKS and Vinnova.
Project description
In the VIS-Ed project we are collaborating with KTH and KI researchers to develop and evaluate the use of Virtual cases for visualizing head and neck injuries for educational purposes.
Injuries in the head and neck region are often complex and involves hard and soft tissues. To learn how to handle these cases that often are acute and multi-faceted is difficult. Medical students and residents need to get better tools to learn the underlying anatomical, physiological as well as the bio-mechanical properties of such injuries to be able to decide on proper investigation and treatment procedures.
We have developed an educational model where patient cases can be visualized and examined as well as a feature where the accident and its effects on hard and soft tissues can be visualized. The patient cases are based on Virtual Patients, where the user freely can examine the patient, order lab/imaging tests as well as taking the medical history. The trauma visualization is developed by KTH researchers and is based on Finite-Element Analysis, where the user easily can explore the forces the scull, neck and soft tissues have been exposed to.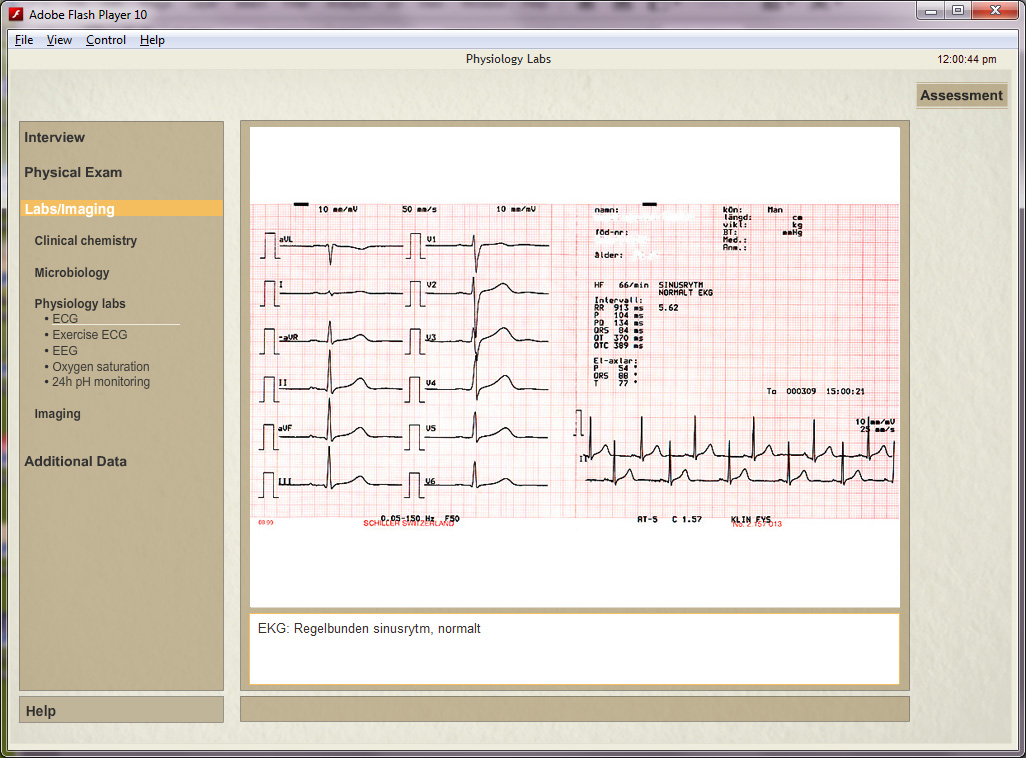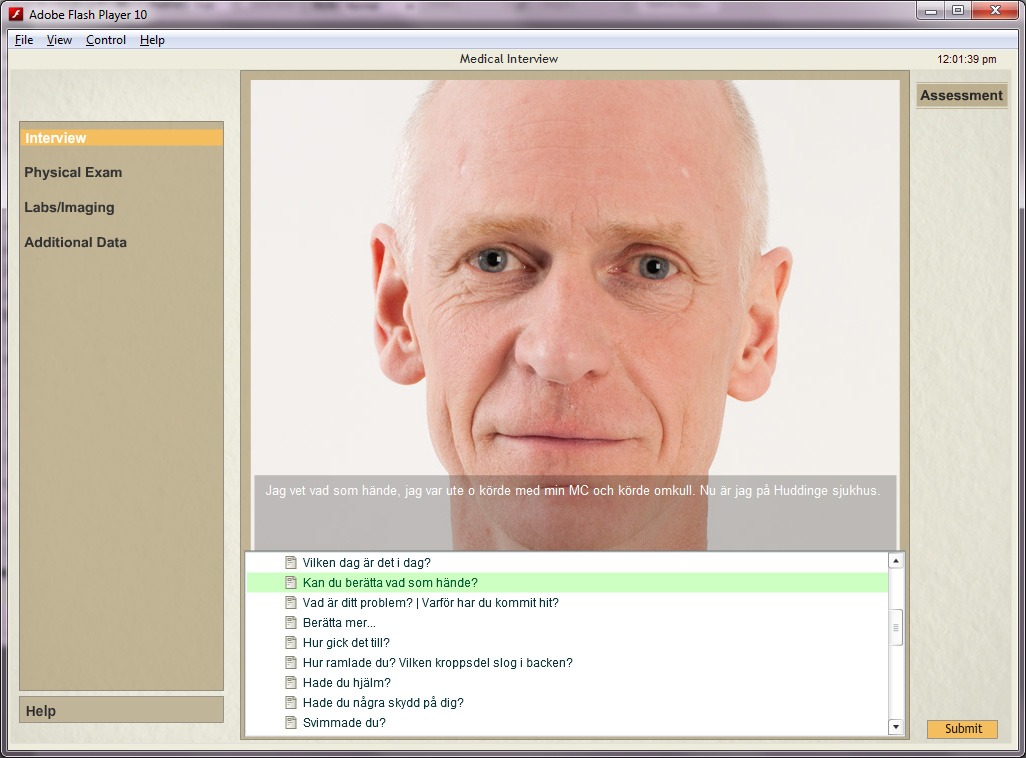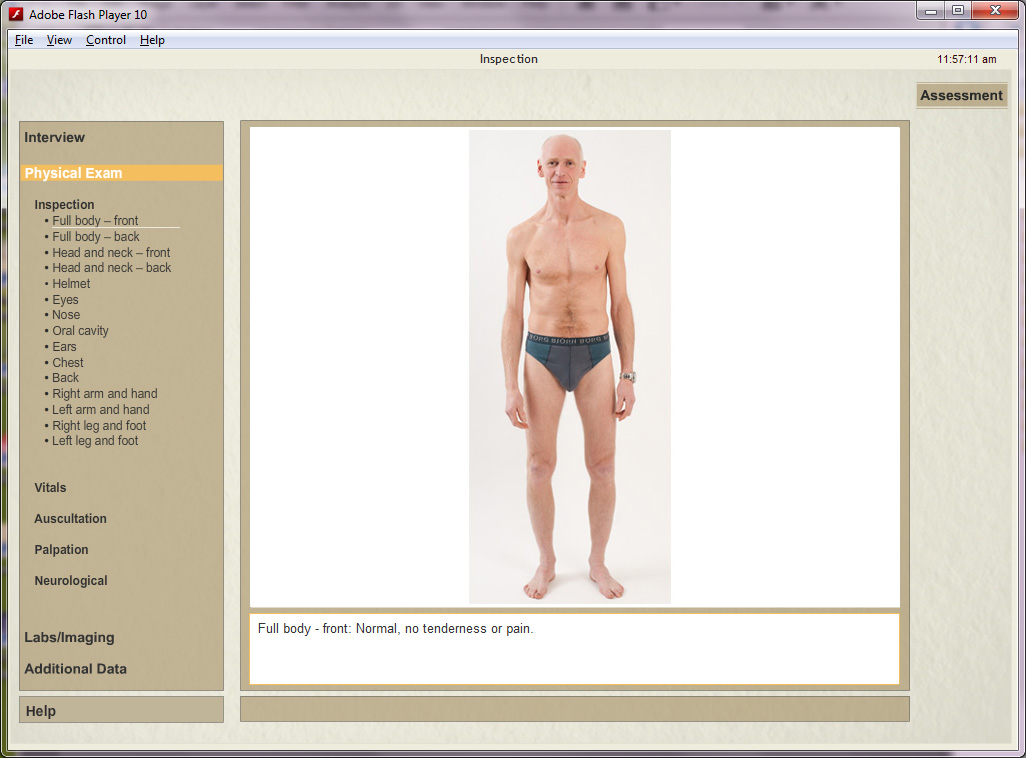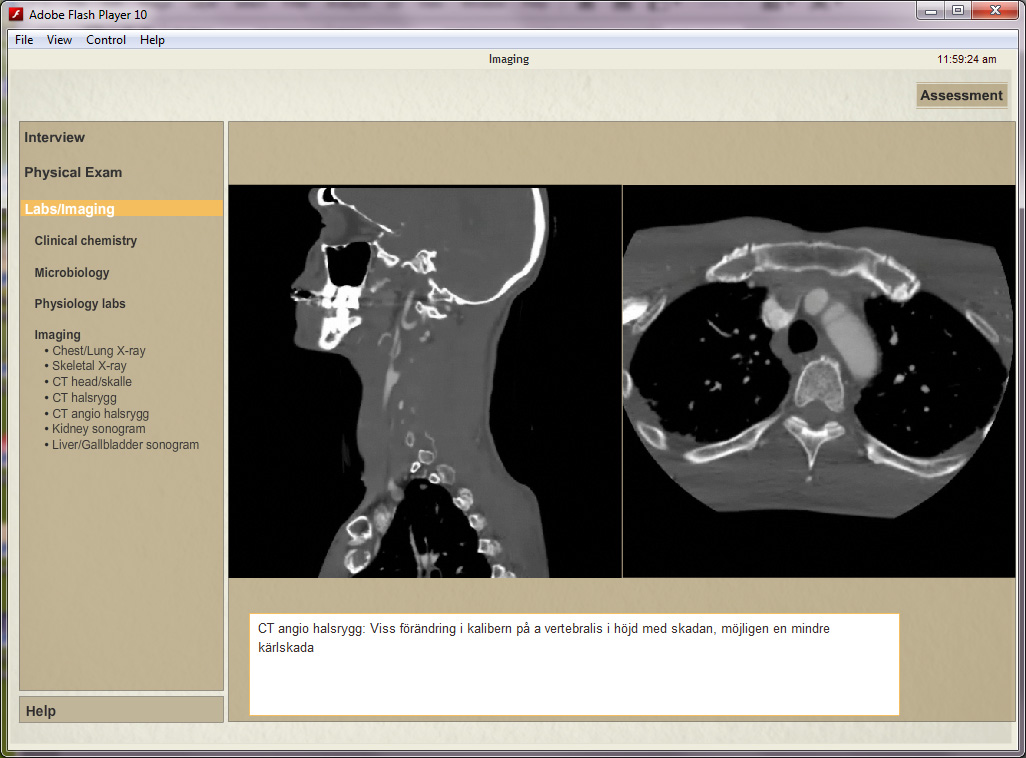 Links
Contact
Last updated: April 29, 2013
Source: Uno Fors