Education for Entrepreneurship and Innovation (E4E&I)
Welcome to project E4E&I
We are a consortium of Universities and Companies from Ukraine, Georgia and Sweden collaborating in development of higher education of entrepreneurship and innovation. Our joint project is supported by the Swedish institute and will run for two years.
During the project, we will
* Study entrepreneurship education across the globe in search for inspiration and best practice
* Make our existing entrepreneurship courses available to students at respective universities
* Offer students the possibility of an international entrepreneurship internship – working abroad in companies together with real entrepreneurs
* At the end of the project, we will use our experiences from course collaboration and studies to update our education strategy and offering regarding entrepreneurship into a new collaborative model
Partners in the project are
Stockholm University, Center for Service Science and Innovation
Ivan Franko National University of Lviv
Ivane Javakhishvili Tbilisi State University
Lviv Regional State Administration, Department of Economy and Industrial Policy
Meet the team
The project was kicked off 2012-09-05 in a meeting in Stockholm, the picture below of the project team is taken at Ayonds offices in downtown Stockholm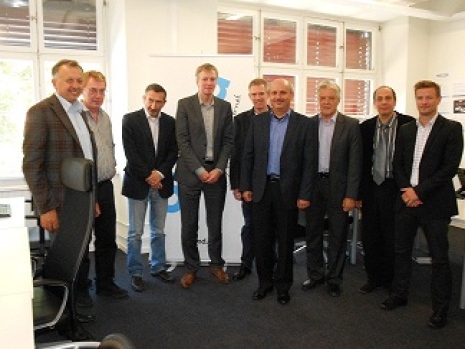 From the left we have Ihor, Owe, Zaza, Thomas, Christer, Taras, Yarema, Zurab and finally Andreas all the way to the right
Are you a student interested in entrepreneurship?
As a first step, the project will make a Swedish course in entrepreneurship available for students in Georgia and Ukraine. This will be an interesting opportunity for students from each country and a valuable experience for teachers and researchers as a first step in collaboration. The ENTRE course will be locally adjusted to suit the specific needs of Ukraine and Georgia, but as a foundation six lectures in entrepreneurship will be made available from Sweden.
Students interested in participating in this class will find information of the Swedish version of the course here.
Please contact your local university to know more:
Ivan Franko National University, Ihor, ikaternyak [at] udl.org.ua
Georgian Technical University, Zaza, zaza[at]gtu.ge
Tablisi State University, Zurab, zurab[at]tsu.ge
Stockholm University. Andreas, an[at]dsv.su.se
Whats going on?
2012-11-01
We have successfully completed a survey of students attitude towards entrepreneurship and are currently analyzing the results.
2012-11-04
Andreas & Thomas have made a trip to Lviv & Tiblisi to meet students, staff and companies interested in participating in the ENTRE course. The trip was successful, and we now have a good number of students that will participate in the course from all three countries. The total number of students is close to 200.
Here are some pictures of the trip: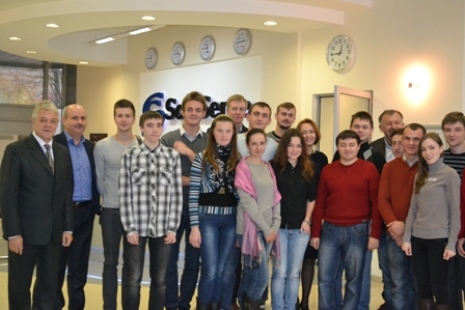 Lviv students visiting Softserve
Softserve president Taras encouraging students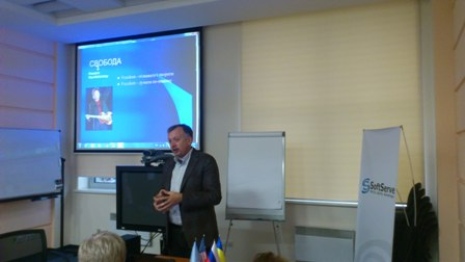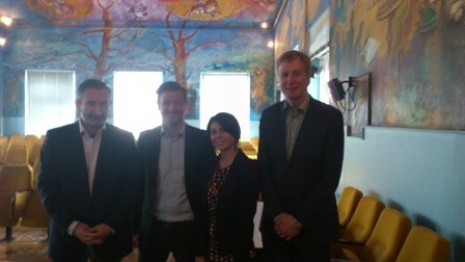 Zaza, Andreas and Thomas in beautiful room in Georgia Technical University
2012-12-05
Owe from Sweden went to Lviv to support student with their entrepreneurship projects. They had two very successful days with interesting discussions.