Urban ICT Arena - UICTA
Urban ICT Arena (UICTA) is an open testbed and co-creation arena in Kista. Here the opportunities of digitalization are developed, tested and showcased in an urban environment.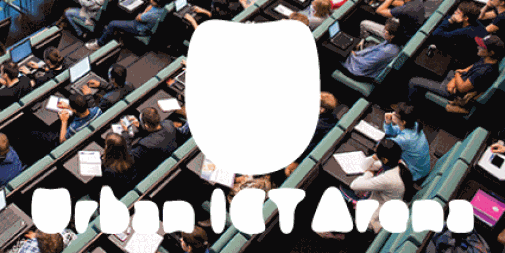 Urban ICT Arena is a collaboration platform between academia, the public sector, and the industry that will contribute to developing future sustainable digital cities. The Department of Computer and Systems Sciences uses the testbed for its research to explore and test new digital solutions in areas such as Internet of Things, Data Science and Analysis, Information Systems and Cyber Systems Security. The students at the department are also involved in the project, for example by doing penetration tests.
Urban ICT Arena - future-proofing Sweden
The Urban ICT Arena was launched in the spring of 2016, with a mission to future-proof Sweden by contributing to the development of sustainable cities, while at the same time strengthening Kista's innovative power and secure jobs in the region. UICTA leads by Kista Science City AB, which also initiated the project together with the Electrum Foundation that consists of Stockholm University via the Department of Computer and System Sciences, KTH Royal Institute of Technology, Swedish ICT, City of Stockholm, County Administrative Board of Stockholm, Ericsson AB, and IBM Swedish AB. The project supports by Telia, Cisco, Intel, and Citycon.
For related information, click the links below: