Pictures from the Kick-off
Tuesday the 27th of September. Kick-off for Future Learn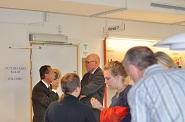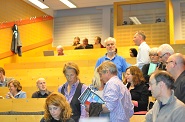 We are very pleased to see that more than 100 people from nearly 40 departments, came to the kick-off in the auditorium 7 at Frescati.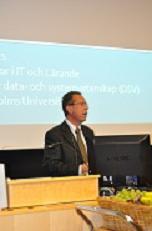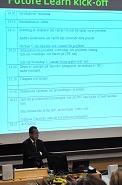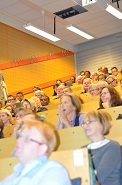 Professor Uno Fors, Projectmanager, welcomed everyone to the kick-off.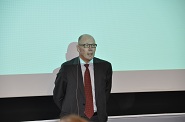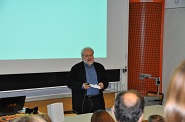 Vice-chancellor Kåre Bremer gave the inaugural speech for the kick-off, which was the start of the first round of project funding in the universitys over all development of ICT, that hopefully will lead to greater use of ICT in the education at Stockholm university.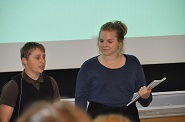 The student representatives Jacobina Nilsson and Ebba Ringborg shared their expectations that they have on this project.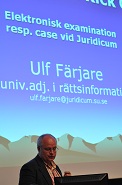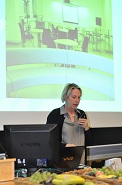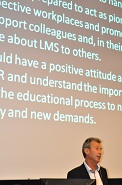 Ulf Färjare from Juridicum, Eeva Koroma from the department of Education and Michael Christie from the department of Mathematics, where among those who shared their ideas and experiences they accumulated.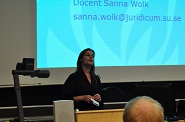 Sanna Wolk from Juridicum invited everyone to a workshop that is to be held in Januari ´12, regarding copyright and other leagal aspects of ICT-supported learning.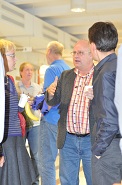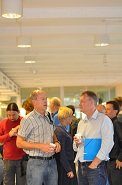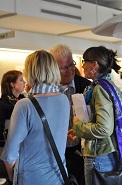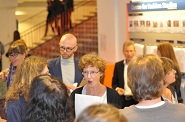 During the break there where some conversations about the ideas that had arisen concering ICT in education.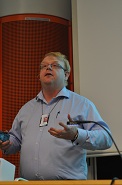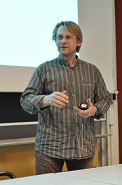 The afternoon was rounded off by Gunnar Wettergren, head of the unit for Flexible learning at DSV, offering the units´s services to those who wish to share project ideas or to have practical help with their projects.
Kjell Näckros, also from DSV talked a bit about games, animations etc, in ICT-based learning.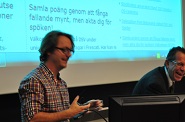 Thank you all for an enjoyable and inspiring afternoon.
Do you have any questions or suggestions regarding projects, please contact us at futurelearn@dsv.su.se
Last updated: December 13, 2012
Source: Uno Fors